Is your fishing becoming unaffordable?
---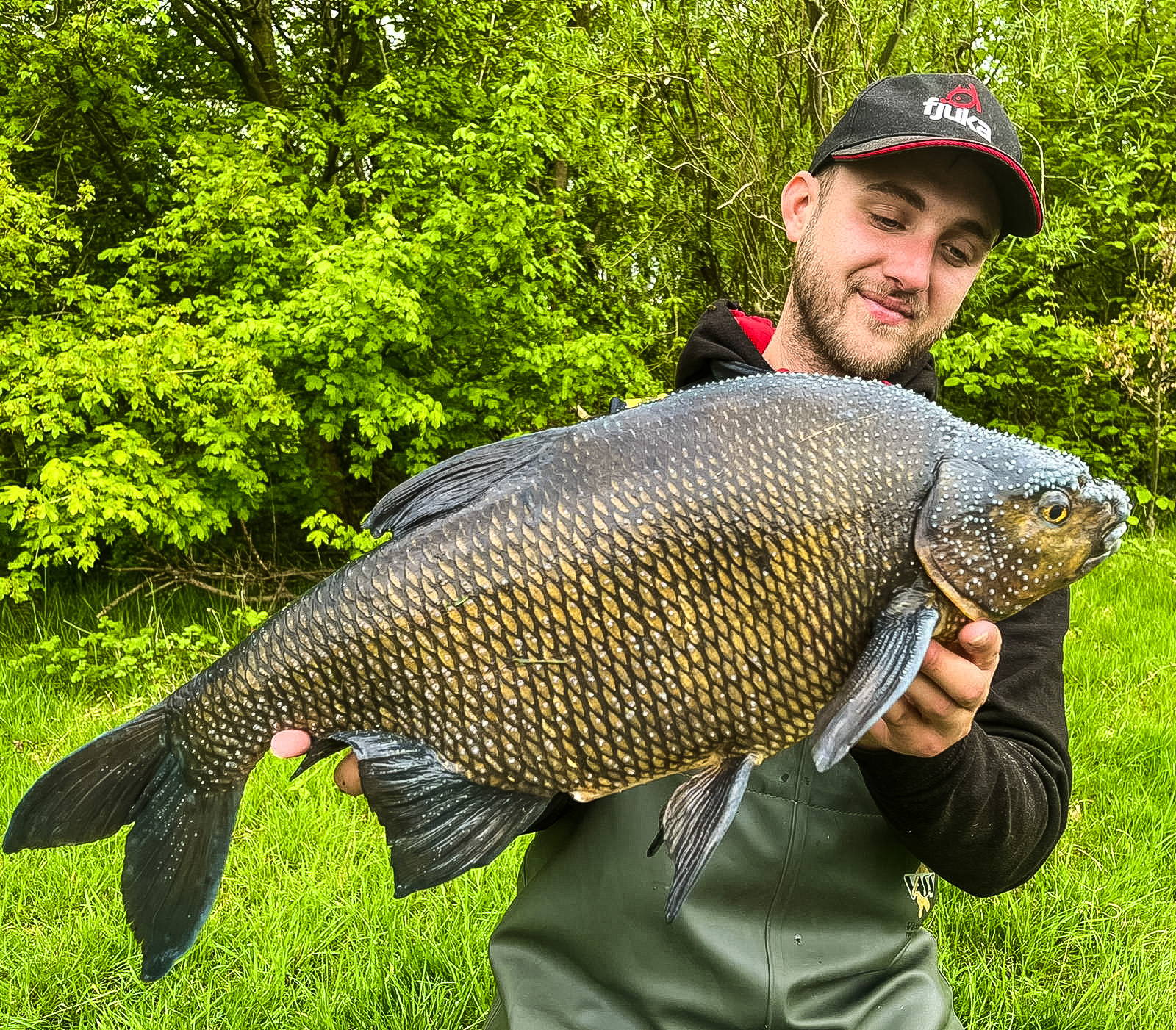 FLOATING NEEONZ - THE ULTIMATE STANDOUT POP-UP
FLOATING NEEONZ - THE ULTIMATE STANDOUT POP-UP
FLOATING NEEONZ - THE ULTIMATE STANDOUT POP-UP
Brad's 9-14-0 beast of a bream
Look on a map of your local area, and you will no doubt see lots of little ponds, pools rivers and canals just waiting for you to go and explore them. These have been thriving on neglect in a lot of areas, as anglers have driven past them to get to the big-name commercial waters.
And the best thing? Many of these small waters are FREE, or available to fish for just a few pounds per year on an association book. 
A great resource if you live near a Canal network is the Canal & River Trust Fisheries Tool. Type in your postcode to bring up a list of waters near you:
For the angler with plenty of cash to splash, a bag of 4mm, 6mm, 8mm and 10mm hook and feed baits will allow you to cover your options in grand style - but it might cost you close to £30 to do so.
Fortunatuely, there is a cheaper option! Fjuka 2in1 costs just £1.99 and can be moulded together to make any size hookbait, and fed to attract fish. If small fish are the target, you can slip a piece straight on the hook from the packet, or break into pieces to make a small bait. For big fish, rub as many pieces together as you like to make a big hookbait - the possibilities are endless. 
It's not just you who is feeling the pinch - tackle shops are too, and with discounts being passed down from the big tackle suppliers, you can expect to see some special offers in the shops over the next few months. For big purchases, make sure you shop around. You might well be able to bag yourself a bargain.
In times of plenty, you might be inclined to throw any leftover bait in the water at the end of a session. This is a waste really - as almost all bait can be reused the next time you go out. For Fjuka, simply reseal the bag with a jubilee clip, or place in an airtight container. It keeps like this for months, and can be hooked or fed the next time you go out. Maggots and groundbait  are more problematic - but they can be frozen, and defrosted the night before your next session.
5. Enter Catch Of The Month
They say the best things in life are free… which certainly applies to the Catch Of The Month competition. Every month we give out over £200 worth of bait prizes to the winners, and all you have to do to enter is stick a picture of Fjuka caught fish on the Fjuka Anglers Forum Facebook group, with the hashtag #fjukacotm. The LIVE draw takes place the first week of the month, with Tommy Pickering. You never know - you might just be a winner. 
Use the hashtag #fjukacotm or #fjuka (simply write either of these words anywhere in your post)